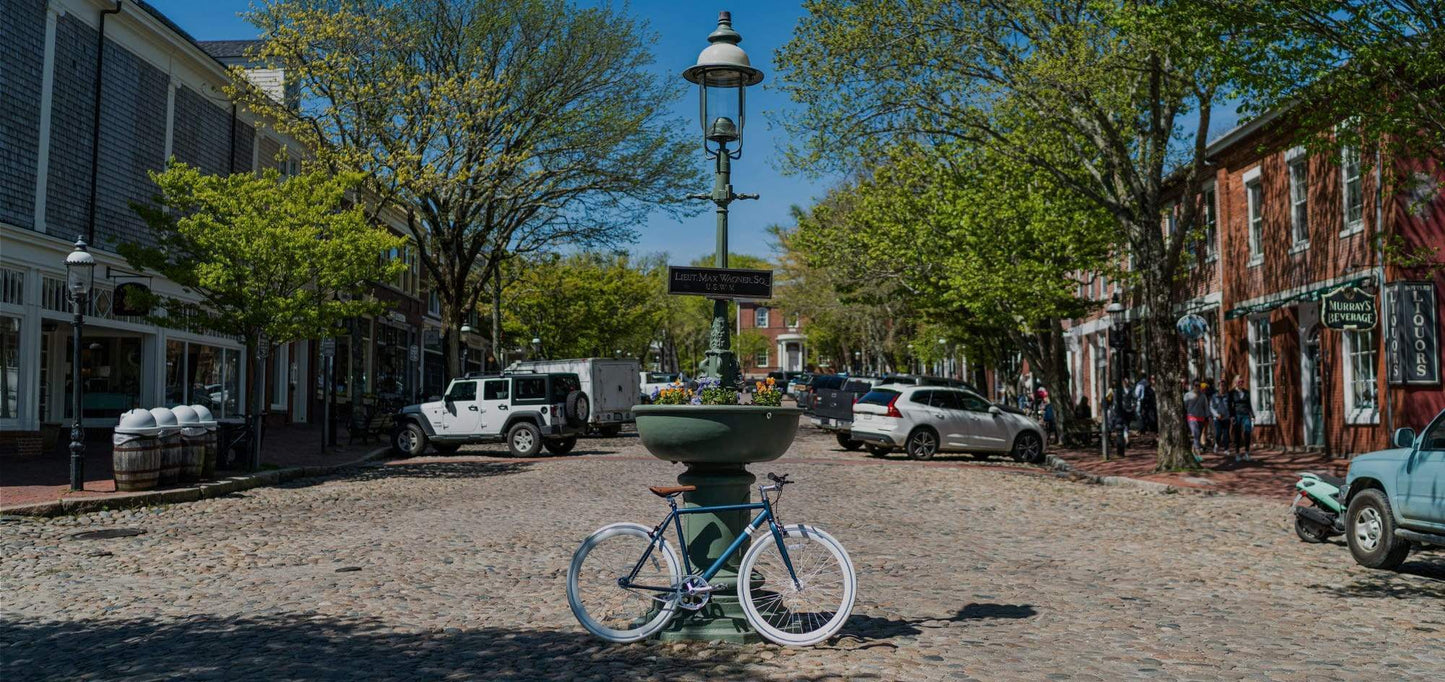 Cruising USA: Nantucket, MA
Cruising USA: Nantucket, MA
The eleventh installment of our Cruising USA series takes us across the nation to the east coast on the quaint island of Nantucket. Cruising around on the Whaler II, Dan LeMaitre shows us around where he calls home, utilizing the best mode of transportation - his gorgeous Solé Bicycle. 
"Growing up on Nantucket Island, you're literally surrounded by the ocean - head in any direction, and you're bound to traverse windswept sand dunes before reaching a white sand beach. On the way, you're likely to find yourself on quaint cobblestone streets downtown, or on winding dirt roads through stretches of pine forests that make up a large part of the islands conservation land. Many areas of the island are still very remote, so having a Solé makes it fun to get to those hard to reach places. Whether I'm fishing, surfing or just going for a cruise, I'm always excited to do it on my Whaler." - Dan
Dan LeMaitre Bio:
Dan LeMaitre is a professional photographer born and raised on Nantucket Island. Growing up on Nantucket, constantly surrounded by the Atlantic Ocean, Dan developed a close relationship with the ocean. He picked up his first camera at fourteen; an old film camera he found lying dormant in the attic of his childhood home. As he got older, his eye developed. He began to travel, and his obsession with surfing and photography pushed him to distant shores. Over the past few years, Dan has lived in Australia, California, the North Shore of Oahu, Hawaii, Indonesia, the Caribbean, Central America, South America and the Baja Peninsula. A decade later, and Dan has found success in his passion. He is a seasoned photographer with years of experience shooting all facets of commercial photography. In late summer of 2017, he opened his first gallery space on Nantucket, showcasing limited edition prints of his favorite photographs created at home and throughout his travels. 
You can find out more about Dan and his work by visiting www.danlemaitrephoto.com or check out his IG @danlemaitre