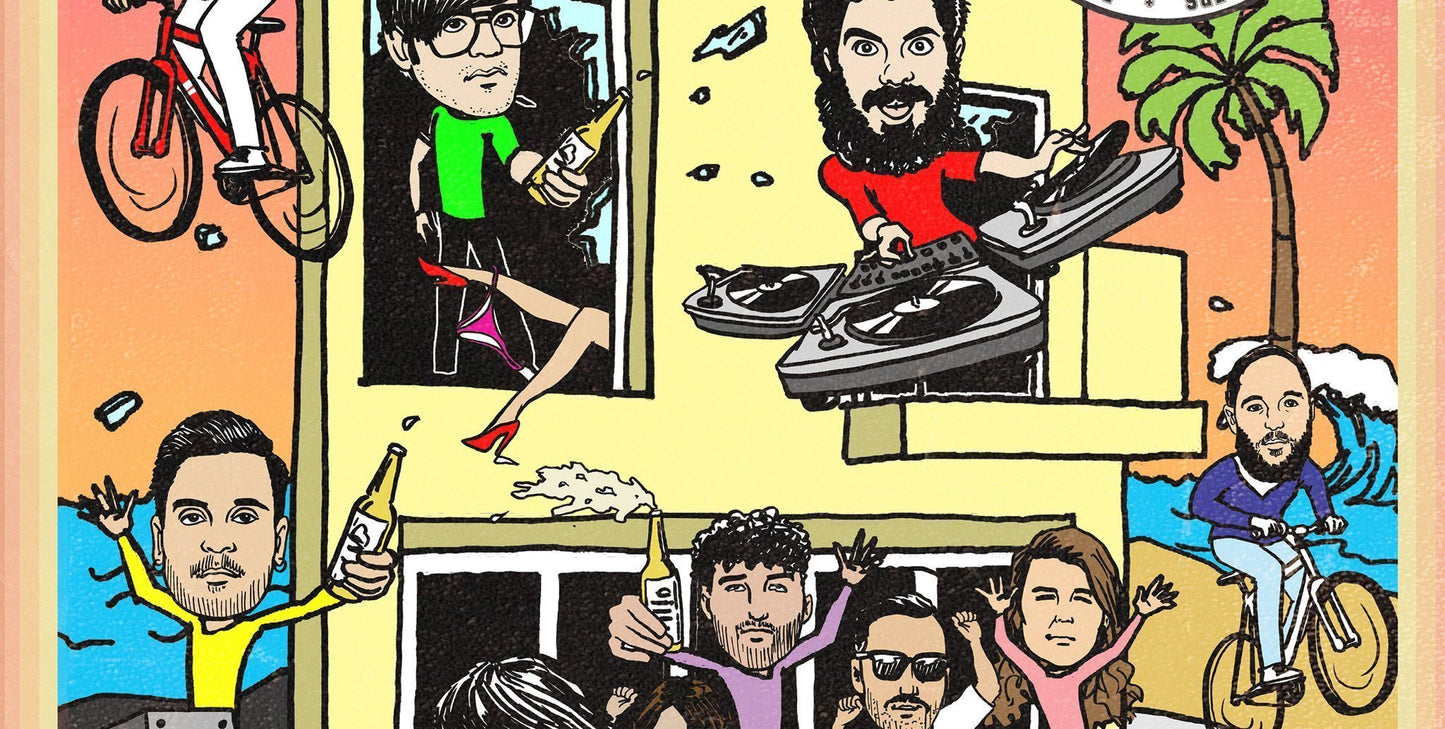 Solé Fixtape 50 | Alumni Edition
Today is a very special day for us here at Solé Bicycles. Almost 4 years ago to the exact day and with the help of our dear friend David La Melza aka Tropicool, the Fixtape Series was born.
The idea was simple – we wanted to provide a monthly series that showcased our favorite artists and the songs that both inspired and moved them. In the beginning, the artists did these mixes as a favor for us in return for the only thing we could afford and offer — bicycles. However, with each new Fixtape, we started feeling like we had created something pretty special and artists began eagerly joining the series. It felt like we were adding new members to our family — the Solé Family.
And that's really the reason today is so special for us — and really, the reason we started this company. Just as our bicycles were a means to share these mixes with you, they are a means to share our passion and self-expression with you — the Solé Family.
We still pinch ourselves that we get the opportunity to share these Fixtapes with y'all and feel even more blessed to be able to work with such extremely talented and kind artists. So, thank you to everyone who has helped us create the Fixtape Series, you know who you are. And special thanks to our bud Felix / Plastic Plates for taking on this special mix for us. We are beyond humbled and grateful to be able continue to share these mixes with you. 
Ok, enough of the sappy shit, time to get this party started. What better way to celebrate 50 volumes of the Fixtape Series than by the legends that made it what it is today? Think of it like ghosts of Fixtape past — the 50th Edition of the Fixtape Series features 5 Fixtape Alumni — combining forces to create the likes of a mix we've never seen before.
So, without further ado, we are pleased to present Volume 50, featuring Miami Horror, RAC, Bag Raiders, Plastic Plates and Touch Sensitive. Let this mix be the cosmic anthem to your sweet, sweet summer season.