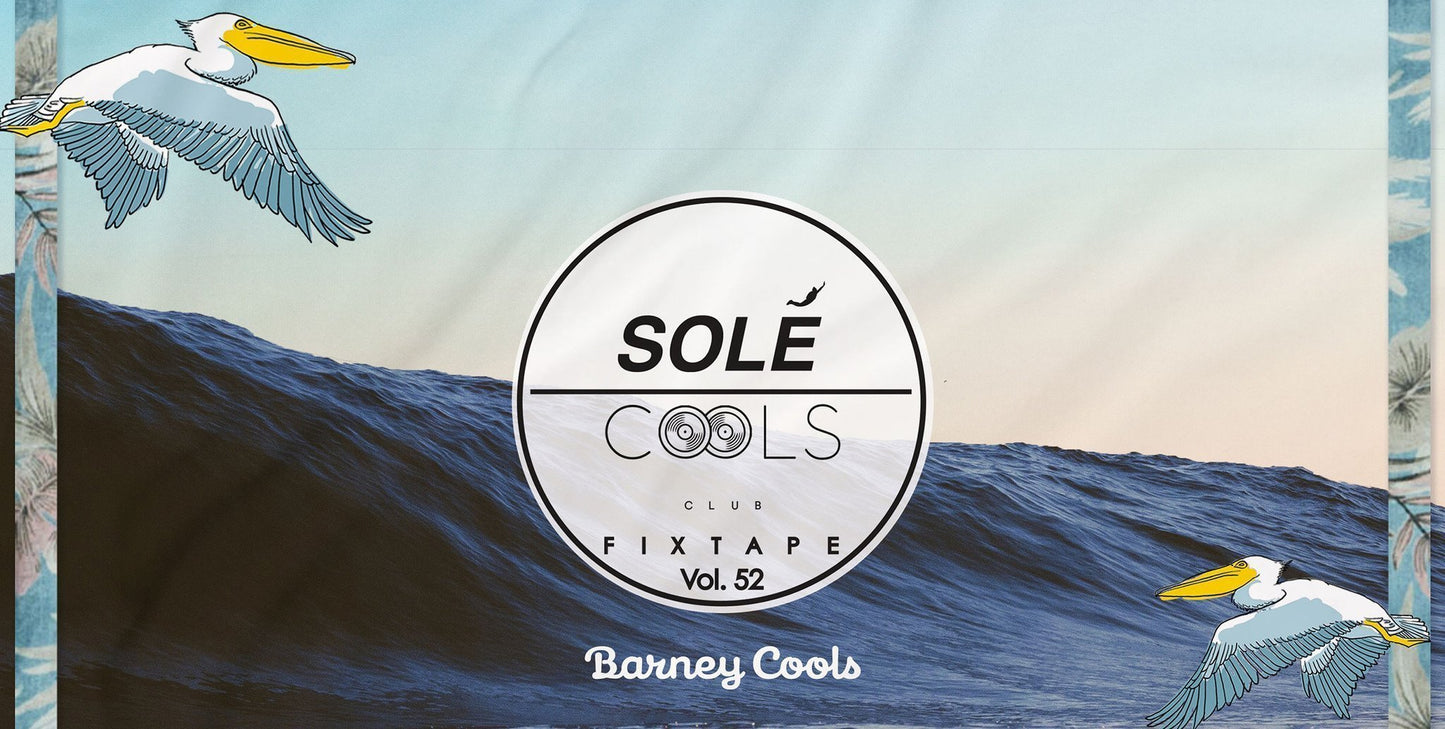 Fixtape Vol. 52 | COOLS Club
We are always looking for ways to shake up our Fixtape rotation, so when our good mates from Barney Cools approached us to lay down a collection of salty tunes, we happily obliged. The conversation took place over couple frosty beers at our 3rd annual Jaunt — a beachside ride & neighborhood block party that went into the wee hours.
The boys over at Barney Cools design some of the raddest clothing summed up in their signature phrase: 'Poolside Etiquette'. Their fashionable yet functional collection is perfect for all things ride and slide.
Hand-delivered from the other side of the world via seagull, we proudly present Volume 52 of the Fixtape Series, featuring COOLS CLUB.
Everyone has their 'happy place' – ours is by the sea. Sitting on a towel at the beach, going for a surf or just cruising down the boulevard on our bike - if there's salt in the air and sun on our shoulders, things are looking good. Unfortunately it's pretty brisk down here in Sydney at the moment, so time by the sea is limited. We do whatever it takes to cast ourselves to the warmer months, we've created this mix with summertime intentions. Whether you're by the sea or wishing you were, we hope you enjoy our mixtape of sun drenched, slow and salty tunes. Don't forget your suncream!