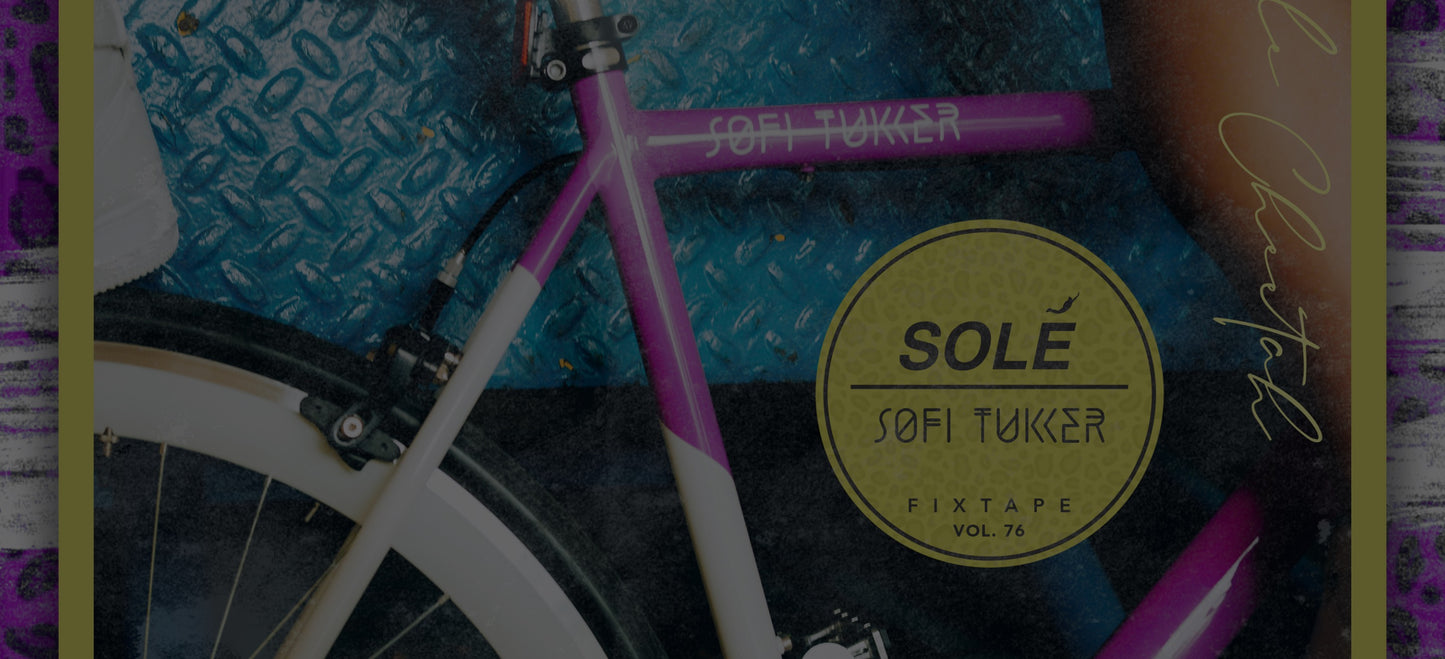 Fixtape Vol.76 | SOFI TUKKER
Fixtape Vol.76
We've said it before but we'll say it again — we are so lucky to be able to work and collaborate and share our passions with our friends. It's what gets us out of bed in the morning and keeps us going. This time is no different, so we're here to close out 2020 with a bang!

Let's pedal and dance all the bad vibes away with the latest Fixtape mixed by the genre-defying duo SOFI TUKKER. Whether you're looking for your festival fix or something to motivate you on your ride, this mix will fill you with all the good vibes you need. We'll see you in 2021!
---
Track list:
All Night Alone - Chris Lake
Good Day Bad Day - Elohim, Snakehips remix
Forty House - Nari & Stefano Pain
Street Cat - Ryan Resso
Back 2 Front - PAWSA
Coffee - Tiesto, Vintage Culture
Spa - SOFI TUKKER & Icona pp
House Arrest - SOFI TUKKER & Gorgon City
Emergency - SOFI TUKKER & Novak & Yax.x
More Life ft. Tinie Tempah - John Summit remix
2x2 - Tita Lau
Fantasy - SOFI TUKKER, Nora en Pure remix
Drinkee - SOFI TUKKER, Mahmut Orhan remix
Ey Yo - Kant x MK
Real Groove - Kylie Minogue


---
More from SOFI TUKKER
SOFI TUKKER is the genre-defying duo of Sophie Hawley-Weld and Tucker Halpern celebrated for their inclusive and global perspective on electronic music and their work's themes of liberation, unity, and self-empowerment. Their debut single "Drinkee," with its instantly memorable guitar hook, jubilant rhythm, and Portuguese lyrics adapted from the contemporary Brazilian poet Chacal, was nominated for a Best Dance Recording Grammy® in 2017, which was followed by a Best Dance/Electronic Album Grammy® nomination for their debut album Treehouse in 2019. In the Spring of 2020 the group started live streaming daily DJ sets from their home outside Miami to millions of people worldwide and released their quarantine anthem "House Arrest" with Gorgon City, which reached #1 on US Dance Radio. SOFI TUKKER's records have achieved Gold or Platinum status on every continent other than Antarctica, and their electric and energetic live show has sold out venues and graced major festival stages across the planet. SOFI TUKKER are also passionate activists who have raised funds and awareness for Planned Parenthood, The Trevor Project, National Alliance on Mental Illness, Natural Resources Defense Council and the March for Our Lives. Their commitment to equality and fostering community while recombining the pillars of dance music into exciting new shapes has established them as a singular act.
Follow SOFI TUKKER:
[fb]:https://www.facebook.com/sofitukker
[sc]:https://soundcloud.com/sofitukker
[ig]:https://www.instagram.com/sofitukker
[tw]:https://twitter.com/sofitukker
[apl]:Apple Music Sofi Tukker
[sp]: Spotify Sofi Tukker
[tt]: https://www.tiktok.com/@sofitukker
[www]: https://www.sofitukker.com
---
More from the Solé team
With just a few weeks until 2021, this will conclude our Fixtape series for 2020. We really want to thank the Solé family for all the support this year and we hope these Fixtapes bring you as much joy as they bring us. Let's keep the vibes high through this holiday season and if you're reading this where it's snowing, grab yourself a cup of hot coco or better yet a hot toddy to get you in the mood.

We hope you have a safe and happy holiday from the entire Solé Team!